Many people continue to sleep on beds that are too soft, firm, or too hot because they want to avoid buying a new mattress. When you get uncomfortable sleeping at night, you are not alone. However, you must know you can start sleeping comfortably using a mattress topper. It will give you benefits, and you will see a change in the quality of your sleep.
Provides extra comfort
When your mattress is not as comfortable as before, you can use a memory foam mattress topper that helps you feel cozy again. The texture of the mattress topper is thin, like a mattress that you can put on top of your actual bed, giving it a new life. Some toppers help relieve pain, making you feel comfortable at night. It helps mold your shape and lessen the pressure when needed.
Clean and fresh
Using your mattress toppers will avoid getting dirt and dust, so they will stay clean and fresh when you use them. Some have hollow fiber fillings where it is hypoallergenic where you can enjoy a sound sleep. There are machine washable or washable covers where you can keep it clean. It can save you time compared to cleaning your whole mattress.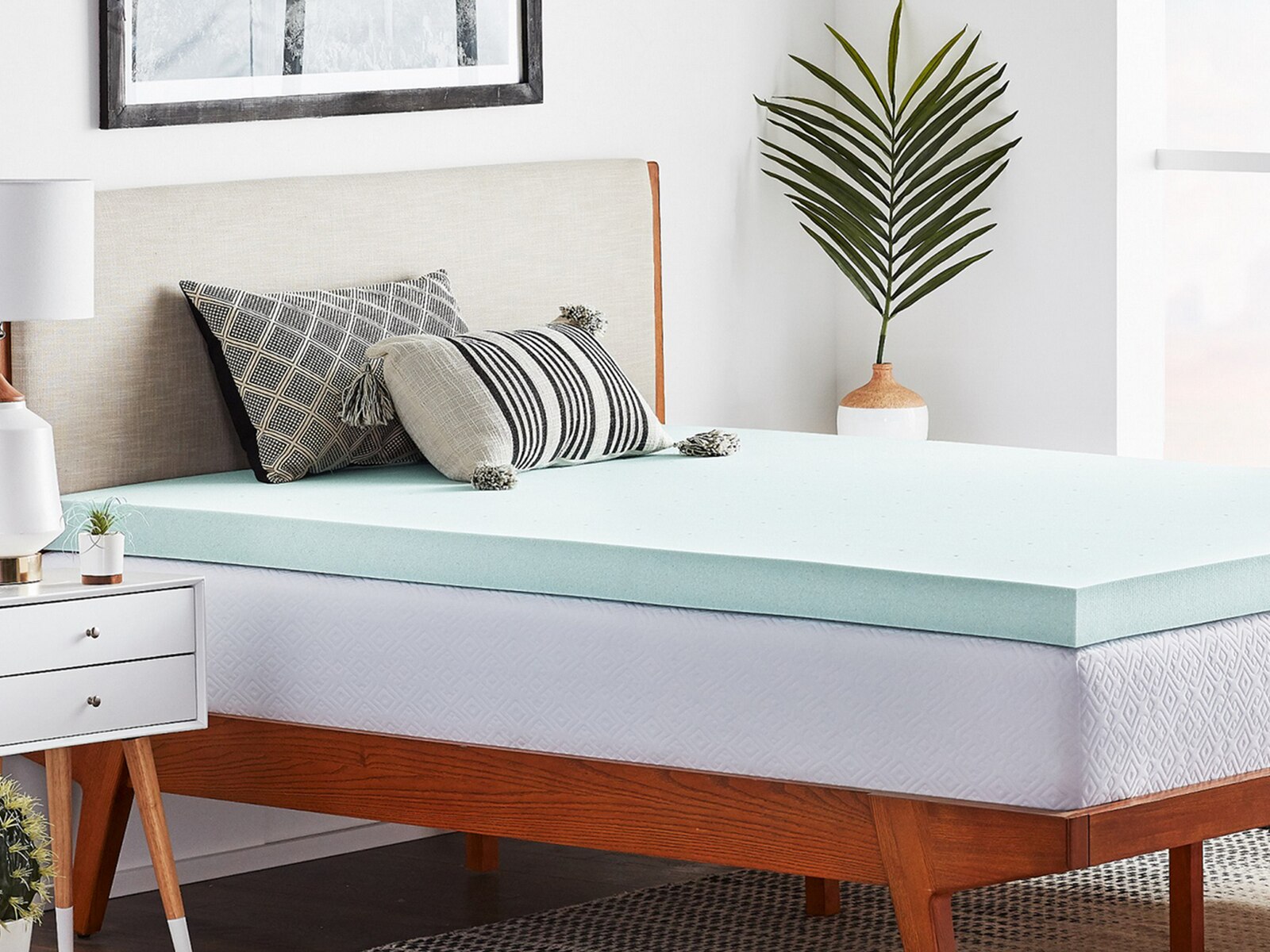 It changes the feel
You can use a softer mattress topper when your mattress is too firm. It helps soften the bed and gives you an extra layer to sink it after a tiring day. It would help if you had a little support from your mattress when you are tired from work. A firmer mattress topper can give you the additional support you will like.
It makes it cool
Memory foam mattresses can be comfortable on your first try, but it absorbs body heat. The best toppers are made from breathable wool, which removes moisture from the body. It also has a cooling gel that keeps you from getting hot. It is the best investment because it makes you feel comfortable and avoid disturbing you at night.
It lessens the pressure.
Only the waterbeds can get many endorsements from chiropractors and doctors for good pressure relief. But memory foam is now used in different applications like chairs, shoes, and mattress toppers.
Versatile
When you compare it to your mattress, you can change the mattress toppers or remove them when you don't like using them. When it gets to the summer season, which makes you too warm or uncomfortable, you can put it back in the winter. It will depend on you on how or when you are going to use it.
Saves money
A topper will give your mattress a new life by providing comfort. Your bed will look fresh, and you don't have to buy another mattress that makes you feel comfortable when you sleep.
There are many benefits of using mattress toppers aside from making you comfortable at night. It is helpful for those experiencing back pain or joint pain. It helps to absorb your body to experience the proper alignment in your body. It is soft and comfortable; most people use it on their mattresses. It allows people to save money more than buying a new one.